Tall Ship Cruise Overview
Set sail on an unforgettable adventure with Seafarer on board the tall ships of Star Clipper cruises. Immerse yourself in the romance and excitement of sailing on beautiful vessels that evoke a bygone era of exploration and discovery. With a variety of itineraries to choose from, you can explore exotic destinations, relax on pristine beaches, and experience the local culture and cuisine. Whether you're a seasoned sailor or a first-time cruiser, our tall ship cruises and Star Clippers offer a truly unique travel experience that you will cherish forever.
Key points we offer:
An authentic sailing ship experience
Full board dining including local and international cuisine.
Friendly and informal cruises for typically just 150 guests on board
A range of itineraries to choose from, including the Mediterranean and the Caribbean.
Access to smaller ports and destinations that larger vessels cannot reach.
A blend of adventure, relaxation, and cultural immersion with more time to explore ashore
A range of optional activities on board, including daily briefings from the captain and sailing master, complimentary watersports such as kayaks/SUP's and sailing dinghies during swim stops and for the more adven6turous, even the chance to climb the rigging to the crow's nest.
Expert crew and knowledgeable guides to ensure a safe and enjoyable voyage.
Star Clippers offer the romance and excitement of sailing on vessels that evoke a bygone era of exploration and discovery.
Their Tall ship cruises sail the world with all the modern comforts and amenities you would expect of a modern cruise ship in an atmosphere that evokes the splendour and glamour of ocean exploration. Striking in design , the tall masts are a stunning addition to any port of call, visiting places often untouched by larger cruise ships and offering you the activities, amenities and atmosphere of a private yacht.
The Yacht & Small Ship Specialists
Seafarer have been specialists in small ship cruising since 1995, offering a carefully selected range of itineraries to suit the discerning traveller. Our knowledgeable consultants have all experienced our product first hand, so you can be sure you are receiving great advice. Furthermore, being independent means our prices are really competitive and represent excellent value.
We are very proud of the fact that our repeat booking ratio is among the highest in the industry, validating the service, quality and value we offer. We offer special savings for repeat bookers and make exclusive offers to past clients.
Tailor made holidays
We specialise in tailor made holidays and cruise and stay or multi centre arrangements. Our experienced team will be happy to advise and assist you in putting together your ideal holiday package.
Small Ship & Mega Yacht Cruises
Big cruise ships have a massive, often life-changing, impact on local economies and local cultures – and not always for the better. When you visit unspoiled, traditional local communities with Seafarer, in small groups, you do so in the knowledge that, whilst your visit is certainly most welcome, you will not be changing the places you see.
Our visits are still economically beneficial, but they are non-intrusive. Unlike big ship cruising, we do not impact on their way of life or the character of these communities. In all these ways, we are hopefully doing our bit towards the goal of ensuring that these beautiful and largely unspoilt areas are there to be enjoyed by future generations.
UK General Sales Agent
Seafarer is the UK General Sales Agent for award-winning boutique yacht cruise operator Variety Cruises who have a unique fleet of 11 Mega Yachts and Motor Sailors. Variety vessels accommodate between 34 and 72 passengers and cruise the Eastern & Western Mediterranean, Indian Ocean, Cuba, Costa Rica, Cape Verde islands and West Africa.
Being the GSA means we are experts on these cruises and serve the needs of the travel trade including tour operators and travel agents as well as our loyal direct clients.
Responsible travel
At Seafarer we are committed to a responsible travel policy. This means respect for the natural environment in which we sail, as well as the laws, people and culture of our host countries and destinations.
We work with local suppliers wherever possible and encourage them to pursue similar policies, with special attention to waste treatment and disposal, recycling and employing local people wherever possible, We support local events, local conservation initiatives and actively promote the history and culture of our host counties
Book Your Flights With Us To Ensure Full Financial Protection For Your Holiday.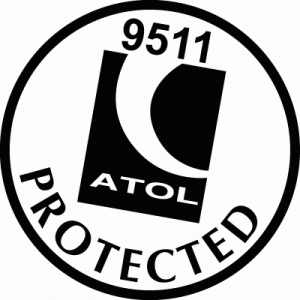 Your flight inclusive holiday with us is financially secure as we are ATOL licensed and the full package is ATOL protected.
We have been trading since 1995 so you can book with total confidence.